History & Stories
Guided tours and walks
to the sights of Würzburg
Tours & Walks
Würzburg Residence / Marienberg Fortress
The Historic Centre of Würzburg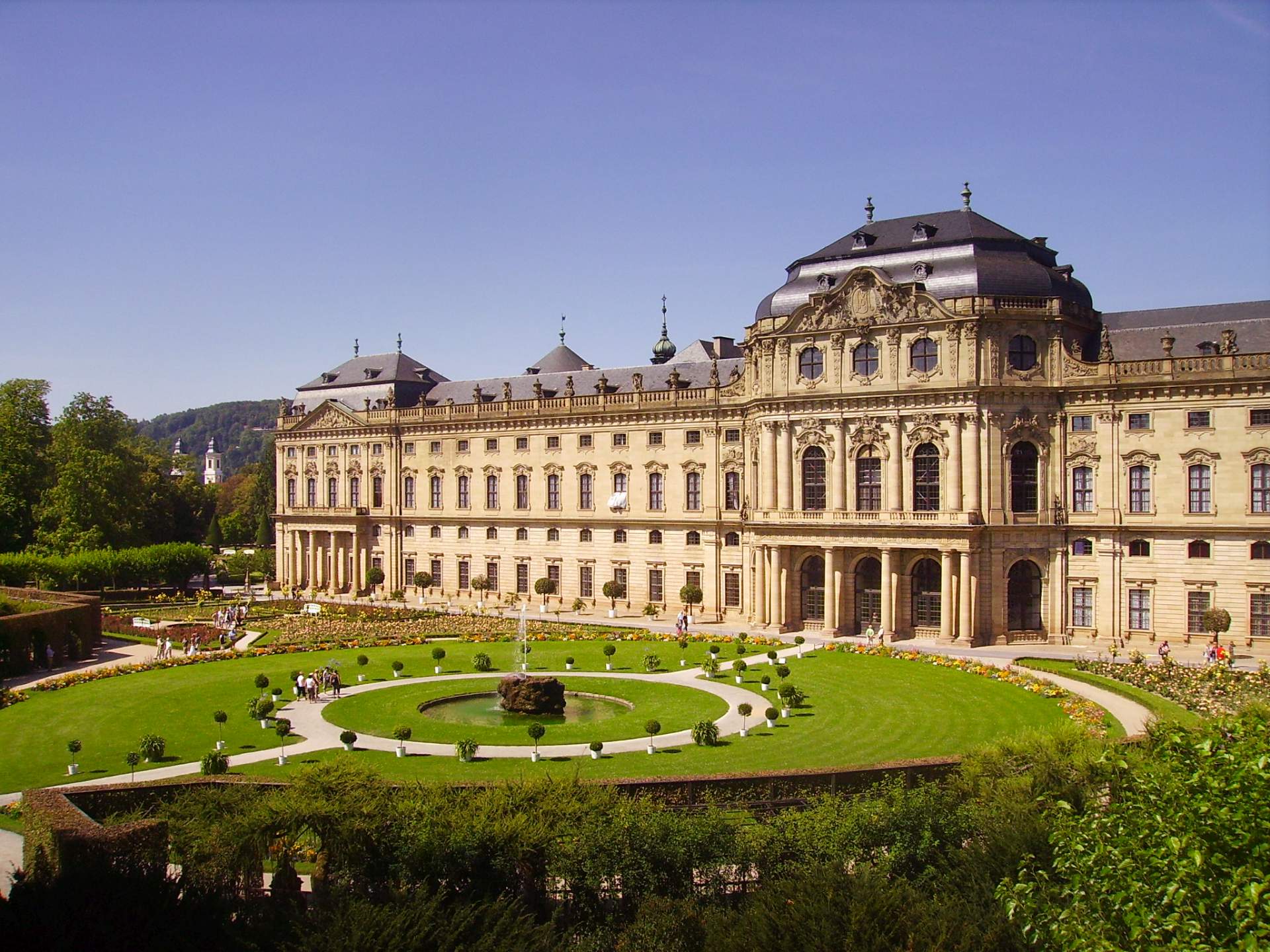 Würzburg Residence
Built by the prince-bishops in Würzburg from 1720 onwards, the Würzburg Residence belongs to the most beautiful buildings from the Baroque period and has also been a UNESCO World Heritage Site since 1981. You can book a walk through the baroque palace, either on its own or in combination with the Hofgarten. It is also possible to combine this with other guided tours.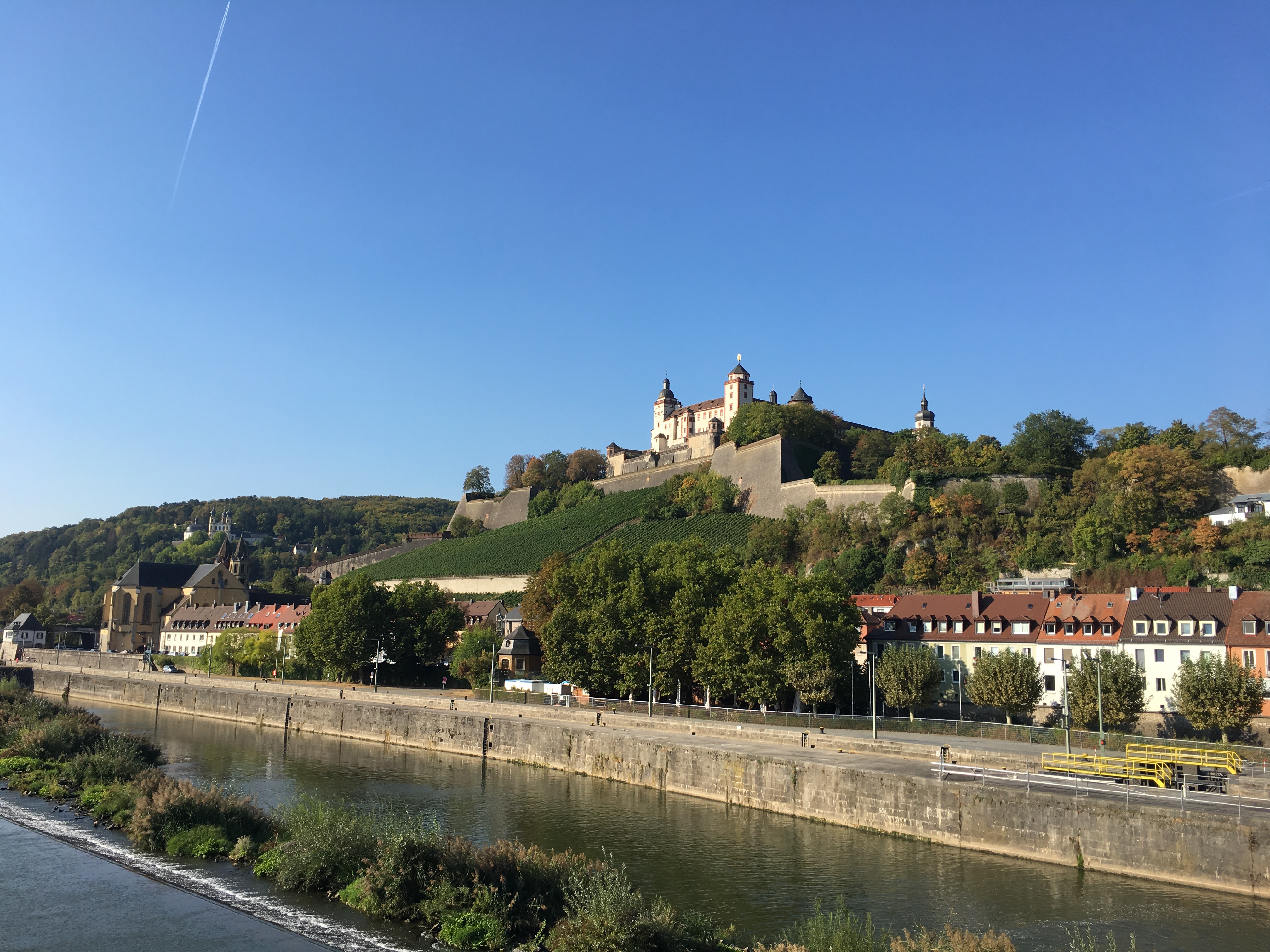 Marienberg Fortress
Visible from afar, this is the landmark of the city of Würzburg. Beginning in the middle of the 13th century, it remained the seat of the prince-bishops of Würzburg for over 500 years. Once built as a Celtic castle, the fortress is a historical site dating up to the 20th century. You can book a tour of Marienburg Fortress, either on its own or in combination with other guided tours.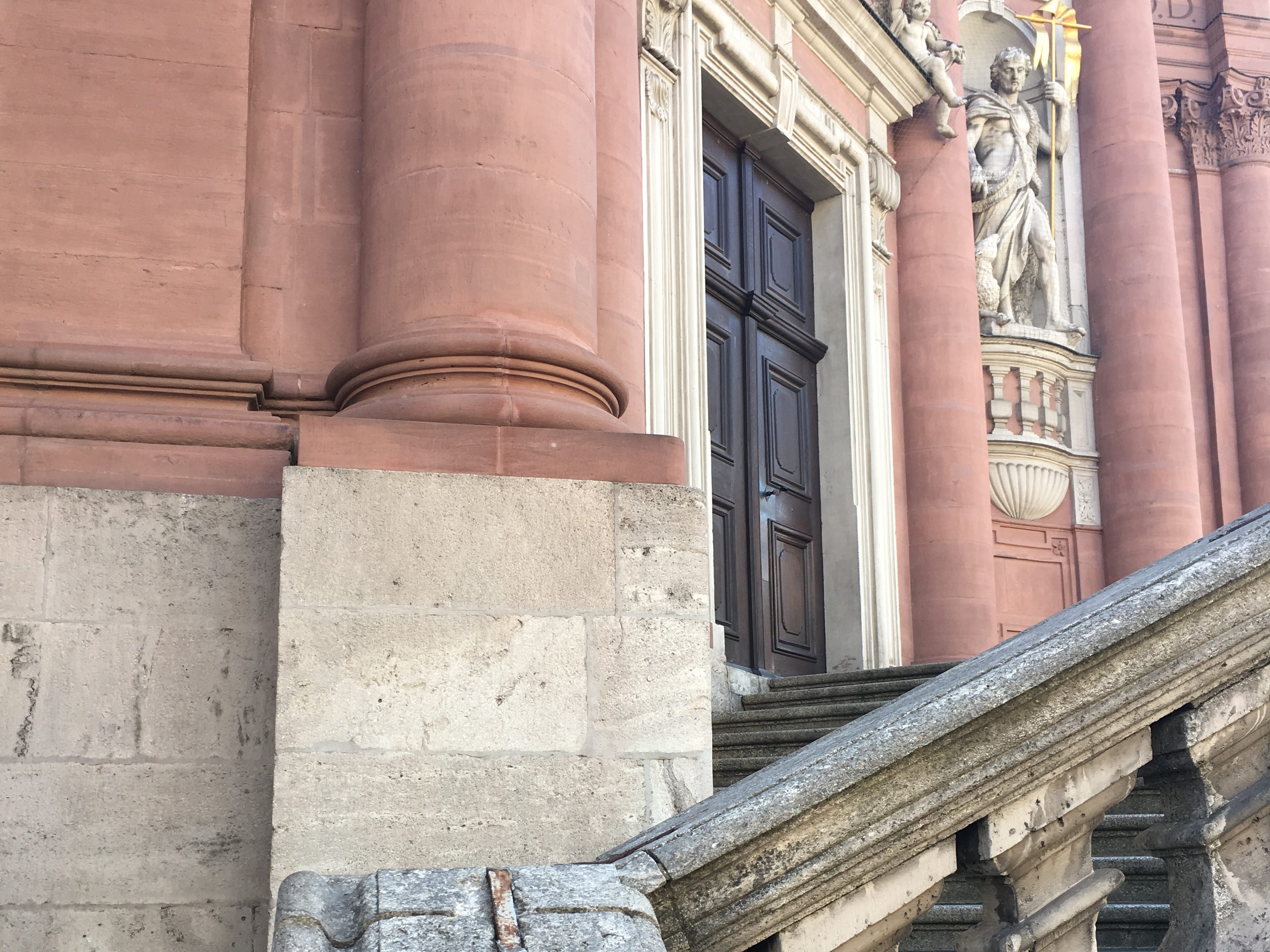 The Historic Centre of Würzburg
Falkenhaus, Neumünster, Würzburg Cathedral and the town hall – these are just a few of the highlights when touring the Franconian city which was which first mentioned in 704 as "Castellum Virteburch". A tour through the old town of Würzburg is a foray through 1,300 years of history. The walk can be booked on its own or in combination with other offers.
My rates
up to 2 hours: 95 €
up to 3 hours: 125 €
up to 5 hours: 170 €
up to 8 hours: 250 €
Each additional hour will be charged with 30 € / per hour.
Group size up to 30 people (max). Larger groups upon request. Entrance fees (for example to the Würzburg Residence) are not included.
My name is Petra Wolf. I have studied business administration and journalism and have been working for many years within the marketing & communication department for small and large, national and international hotel and tourism companies. Since 2006, I am working as a tour guide of the city of Würzburg offering tours for individual guests, small private and larger tourist groups. Since then, I have accompanied many people and personalities through Würzburg, the residence, the rococo garden and on fortress tours. I would be very happy to support you on your trip to Würzburg. Guided tours are available in German and English.
Member of the Bundesverband der Gästeführer in Deutschland e. V. (BVGD)
Qualified tour guides with advanced training certificate
Qualified tour guide I Official guide of the city of Würzburg